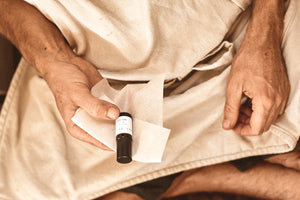 An offering of quiet intimacy
Warm hues and golden light;
Earth glows, ethereal and bright.

Footsteps treading through open plains,
Each step in presence
As a witness to the world.
Nature's hand extending.

Genius igniting,
Fragrance being noticed,
Alchemy dancing with the mystery of scent.
A doorway leading to a place of softness.
Wood.
Sunbeams.
Open space.

Time, moving slowly and holding the vibration
Of creation.
An artist's senses, crafting, opening, listening.
Formulating alongside that which upholds
f o r m l e s s n e s s.

Fragrance is born.
An invention of a language;
An offering of quiet intimacy,
Association,
Pleasure.
The essence of the depth of scent.
A vision
White butterflies
Soft breeze
Smoke rising from the unseen.
Light,
revealing.
The story behind our name?
"Très" [pronounced t ʁ ɛ ] means "very" in french.
The word "Nagual" [pronounced nah-gwahl, -wahl ] comes from a lineage of ancient wisdom which moved through the first peoples of North & South America. From this cosmology, an inner diamond was drawn, which illustrates the different worlds we inhabit. The world of material objects (tonal) and the non-material world (nagual).
"Nagual" points to an understanding that all things arise from the mystery. A meta-physical realm. The unseen.
Since Florian was born in Morocco, french words stuck to him like a love-song. David was in training with this lineage of teachings, and we wanted to move with a name which honours the feminine which all things arise from. Hence, "very unseen" or "very mysterious" would be a loose translation.
What is Tres Nagual?
We are an expression of wholeness.
a wakening seed, 
a drop of water, 
a spark of fire, 
a gentle wind -
breathing, 
growing,
with all of life.
We have an ever-changing form, 
offering -
diversely alchemised treasures 
for skin + spirit.
Each product a contemplative action,
to nurture. to guide. to restore.
Awakening remembrance 
of
the 
beauty 
you 
are. 
We celebrate life by creating new worlds of meaning and possibility. Our intention is to nurture pathways of wholeness, balance & regeneration. 
how do we operate?
We listen to the song of life.
From deep within our inner-worlds
nature speaks,
dreams emerge,

a subtle whisper
of intuition
guiding us
through cycles of creation.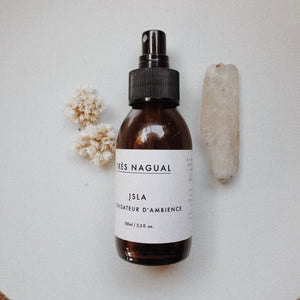 Keep in touch
Find us on maps -
Cape Point / Greyton
We're open weekend only
Reach out for any queries -tresnagual@gmail.com
+27 62 470 8760